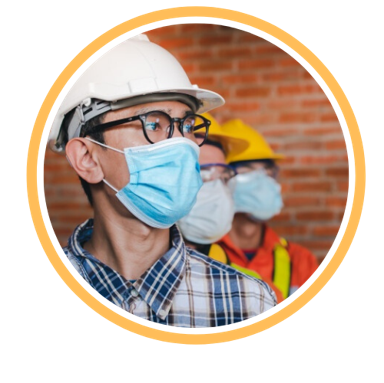 Challenge Goal
Help Massachusetts manufacturers pivot their operations to produce non-medical face masks that can be sold to public and private buyers in Massachusetts, throughout the US, and internationally.
Accelerator Program Overview
Thirteen finalists were accepted into a five-week virtual acceleration program in which they will be guided through Lever's intrapreneur curriculum of lean business models, customer discovery, and prototype development.  Finalists will be matched with appropriate innovation centers, experts, and mentors to help them develop and deliver products that meet COVID related requirements and regulations. The program culminates with a virtual pitch event and a $25,000 prize awarded to the winner to kickstart the commercial scale of their face masks.
Download RFA   - Closed for Submissions - 
Winner Announced!
Speakeasy Travel Supply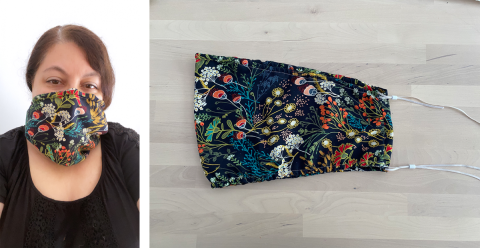 On Friday, July 24, 2020, a panel of expert judges declared Speakeasy Travel Supply of Cape Cod the winner of the first COVID-19 Intrapreneur Challenge! Watch the announcement of the winners here.
Founded in 2013, Speakeasy, a woman-owned business, makes a wide variety of goods for savvy travelers. Since the pandemic began, the company has pivoted operations to make adjustable cotton face masks for medical workers and the general public. As the winning company, Speakeasy was awarded a $25,000 prize to boost the production of its line of masks.  Learn more about Speakeasy and their Intrapreneur Challenge win here.
To view a recording of the full contest, including all of the finalists and their individual pitches, visit here.
Finalists
Advanced Biomedical Materials, Inc
Westford, MA
LympheDIVAs
Pittsfield, MA
Cabagg
Boston, MA
National Fiber Technology
Lawrence, MA
Charles River Apparel
Sharon, MA
Southcoast Design Studio
Dartmouth, MA
Contollo
Franklin, MA
Speakeasy Travel Supply Co.
Centerville, MA
Eileen Steward Clothing
Plymouth, MA
UMass Lowell Innovation Hub
Lowell, MA
Industrial Polymers & Chemicals, Inc.
Shrewsbury, MA