Program Overview
In 2019, the Innovation Institute launched a competitive solicitation for the Tech Talent Diversity Initiative, that offered applicants the opportunity to propose creative projects to increase the successful placement and retention of talent for tech internships, apprenticeships, and any entry-level tech sector jobs from underrepresented groups such as women, African American, or Hispanic individuals. This program sought out and supported by exceptional initiatives capable of achieving this goal in a region or across the state as a whole.
The Tech Talent Diversity Initiative grant program offered civic, business, or nonprofit organizations a unique opportunity to address one or more of the following: 1) streamlining the identification and recruitment of diverse candidates for internships or entry-level positions; 2) supporting candidates' efforts to be placed in workforce opportunities; 3) supporting successful work experience; 4) improving employer practices toward increasing participation and retention rates among diverse populations, including efforts to address potential unconscious bias in employer hiring and retention activities.
Grants Awarded
The Baker-Polito Administration awarded nearly $470,000 in grants to support projects to increase diversity in tech sector jobs across the Commonwealth. The two competitive grants, totaling $469,234, were awarded to Tech Foundry of Springfield and to the New England Venture Capital Association's Hack.Diversity program based in Boston, both of which are programs with track records of success in training and advancing diverse candidates into technology jobs.
The announcement was made at Tech Foundry in Springfield and was followed by a roundtable discussion showcasing the Commonwealth's commitment to making its technology workforce more reflective of the demographics of Massachusetts by increasing black, Latinx, and female representation in tech roles. The new awards will help supercharge the Tech Foundry and Hack.Diversity programs and address critical issues such as continued employee training, enhancing mentorship for new hires and promoting tolerance and inclusive hiring practices within organizations.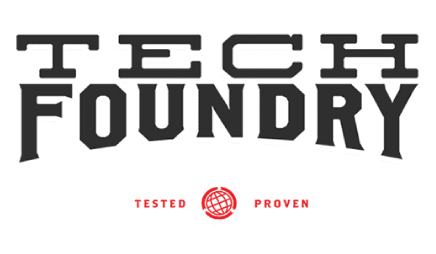 Tech Foundry's grant of $94,234 will enable them to undertake a two-part project. The first is a pilot of a ramp-to-hire program that places students in extended work experiences as part of their IT training that can transition from paid internships to permanent employment. The ramp-to-hire pilot will directly tackle the work-experience gap that is preventing more diverse talent from accessing opportunities in the technology economy. The second part is a partnership with the Healing Racism Institute of the Pioneer Valley to provide training, support, and peer learning related to diversity and inclusion within organizations.
Tech Foundry RESULTS
Since the beginning of the project, Tech Foundry has accomplished the following:
Hired a dedicated full-time director of talent acquisition and employer relations
Increased focus on deeply engaging the local community to catalyze recruiting efforts
Increasing outreach efforts to include more than 45 community partners
Revamped the recruitment process and established stricter parameters before the interview stage. 
Reduced interviews by 50% but yielding higher-quality candidates at the final stage of the recruitment process
Equipped 15 students with certificate vouchers to take their CompTIA exams
Served 48 students (100% placed in internships)
Increased the share of students identifying as people of color from 44% to 85%

Hack.Diversity's grant of $375,000 will allow them to appoint three program managers will who support a class of 75 fellows for an eight-month fellowship for black and Latinx tech talent. The fellowship consists of mentorship and professional development while fellows are placed at an area employer. Host companies in the program participate in workshops and discussions on topics such as unconscious bias, inclusive hiring practices, and equitable talent development strategies.
Hack.Diversity RESULTS
Training

Opportunities

Success

Career and Interview Coaching

What to expect in a tech interview
Transitioning from student to professional

Fellow and Alumni Networking

Seeing yourself as part of the tech community
Building connections with tech leaders

De.hackathon

Develop critical tech/entrepreneurship skills
Take a design project from ideation to business pitch

Company Readiness

Build cultures that promote a sense of belonging for Black and LatinX technologists

Paid Internships at Top Boston Companies

Wayfair, Rapid7, Dell Technologies, athenaheath, Liberty Mutual, HubSpot, Vertex, and Imprivata

175 fellows supported in 2020-2021

82%  graduated fellows secured permanent roles with partnering companies

$80,000-Average post-Hack.Diversity salary