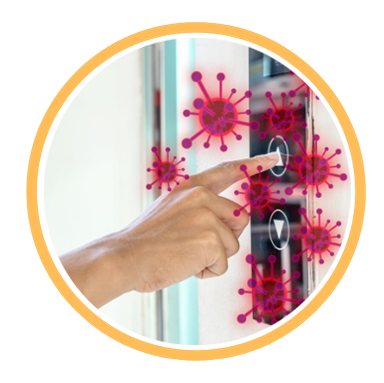 Challenge Goals
1. Foster innovations that will help slow the spread of COVID-19  in Massachusetts;
2. Help Massachusetts manufacturers accelerate their operations to produce goods and services that can be sold to public and private buyers in Massachusetts and beyond;
3. Build off of the success of the Massachusetts Manufacturing Emergency Response Team (MERT), which has assisted manufacturers to create critical PPE and other needed supplies; and
4. Preserve and create jobs across Massachusetts.
Accelerator Program Overview
The Health & Safety Challenge will identify and select established Massachusetts companies to participate in a five-week accelerator that will help them grow next-level innovations that support the health and safety of businesses, communities, and people across the Commonwealth of Massachusetts. Finalists will be selected by September 25th, with priority given to companies that have the potential to deliver solutions at scale in a short period of time. The five-week program will culminate on October 30th with a virtual pitch event and a $25,000 prize awarded to the winner, funding which will help kick start the commercial development of their products or services.
- Closed for Submissions -
Winner Announced!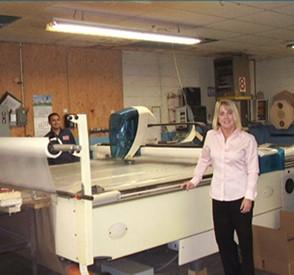 Industrial Polymers and Chemicals​
On Friday, October 30, 2020, a panel of expert judges declared Industrial Polymers and Chemicals of Shrewsbury, Massachusetts, the winner of the Massachusetts COVID-19 Health & Safety Challenge! Watch the announcement of the winner here.
Industrial Polymers and Chemicals was founded in 1959 to serve the abrasives industry. In 2000, they purchased the former Quinco Fabrics to enable integration of weaving, coating, and cutting of fiberglass reinforcements to better control quality and reduce manufacturing costs. Today, IPAC is North America's largest supplier of fiberglass reinforcements to the Abrasives Industry. During the pandemic IPAC asked the contractors and suppliers they work with what they could do to help stop the spread of COVID-19? After taking in their feedback, they developed a new patent pending HVAC filtration system to improve the air quality of buildings. The VISTAT family of HVAC filters provide micron and sub-micron filtration for the inactivation of air borne pathogens like the SARS-CoV-2 virus that is causing the Covid-19 pandemic. The VISTAT filter system provides a low cost, ease of use, drop-in solution for HVAC units seeking to improve the safety and confidence of circulated air within offices and schools.
Finalists
View the COVID-19 Health & Safety Challenge Finalists list below. 
EndoSim
Bolton, MA
Orchard Valley Heating & Cooling
Southampton, MA
FLEXcon
Spencer, MA
Phillips Enterprises, Inc.
Northampton, MA
Industrial Polymers
Shrewsbury, MA
Radio Robots
Sudbury, MA
Northeast Biomedical
Tyngsborough, MA
Zeptive, Inc.
Burlington, MA