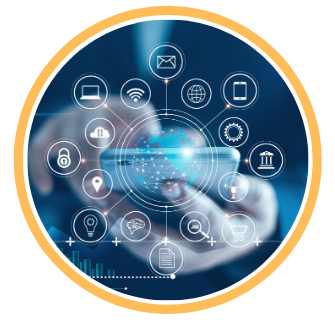 The Massachusetts COVID-19 Innovation Challenge is a six-week business accelerator program to identify and grow Massachusetts companies developing innovative solutions to challenges presented by the COVID-19 Pandemic. Ideal candidates for this accelerator are entrepreneurs developing connective technologies with the potential to spark economic recovery and strengthen resiliency in the flow of goods, services, and information.
Program Format
A six-week accelerator beginning March 3, 2021, and ending with a final pitch event on April 9, 2021. During this time, the entrepreneurs will attend a series of 4 innovation workshops and gain access to a network of mentors.  The competition is supported by the Innovation Institute at the MassTech Collaborative and managed by Lever, Inc.  The final event will be juried by a panel of independent experts who will award $40,000 to the winning company and $10,000 to the runner-up.
- Closed for Submissions -
Winners Announced!
Keva Health
On Friday, April 9th, 2021, a panel of expert judges declared Keva Health of Lexington, Massachusetts of the winner of the COVID-19 Connect Tech Innovation Challenge! Watch the announcement of the winner here.
Keva Health's Asthma Advisor is an app that empowers patients to manage their own care with access to their doctors and care plans, the ability to track peak flow, and educational resources about asthma treatments. Their other respiratory care app is Keva365, is a SaaS platform for allergists and pulmonologists to optimize care and reduce time spent on ongoing care management. It's also fully reimbursable by most insurers.
Learn more about Keva Health and their Challenge win here.
Thrive Community
Thrive Community of Boston was chosen as the second place finisher in the challenge and will receive the $10,000 second place prize. Thrive Community are developers of software to help family caregivers stay better connected with their loved ones. Learn more about Thrive Community here.
Finalists
View the Connect Tech Innovations Challenge Finalists list below.