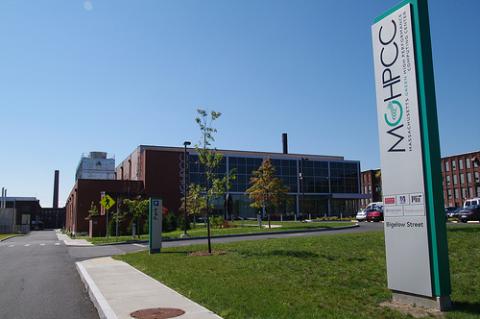 Date awarded: April 2014
Focus regions:  Statewide
Academic/Non-profit partners:  Boston University, Harvard, MIT, Northeastern, UMass, U.S. Air Force
Core industry partners: Brocade, Cisco, Intel, Lenovo, Red Hat, Two Sigma.
MassTech awarded Boston University $3 million to support a collaborative research project between industry and academia to build the Massachusetts Open Cloud, a public computing cloud that will serve as a shared infrastructure in the Commonwealth for developing and running computationally intensive and Big Data applications. Housed at the Massachusetts Green High-Performance Computing Center in Holyoke, the MOC will serve as a vehicle that empowers researchers and companies to explore, develop, and release novel Big Data and cloud computing solutions, benefiting both the innovators and the users of the technologies as well as subsequent MOC customers. This award will result in at least $16 million in investment from outside partners.
To date, the Massachusetts Open Cloud has exceeded its Year Three prediction, as it has established five core partners to provide major financial and in-kind commitments. The network also has 329 active users who utilize nearly 200 individual servers.
Learn more about the Massachusetts Open Cloud on the project's website.