The EastWest Exchange is an ongoing convening and knowledge sharing series to unite the industrial and technological strengths of the Massachusetts innovation economy and drive more commercial activity within the Commonwealth.
The first EastWest Exchange, held in August 2020, highlighted the industrial and innovation strengths of Western Massachusetts and attracted major Massachusetts-based technology firms, such as iRobot, IDG, Wayfair, MassMutual, and General Dynamics to discuss their successful sourcing of talent and suppliers in the region.
The success of the first event prompted the development of follow-on events, called the"EastWest Exchange: Sector Series", focused on strengthening regional supply chains within key sectors of the Massachusetts economy.
Our Events
Inaugural Exchange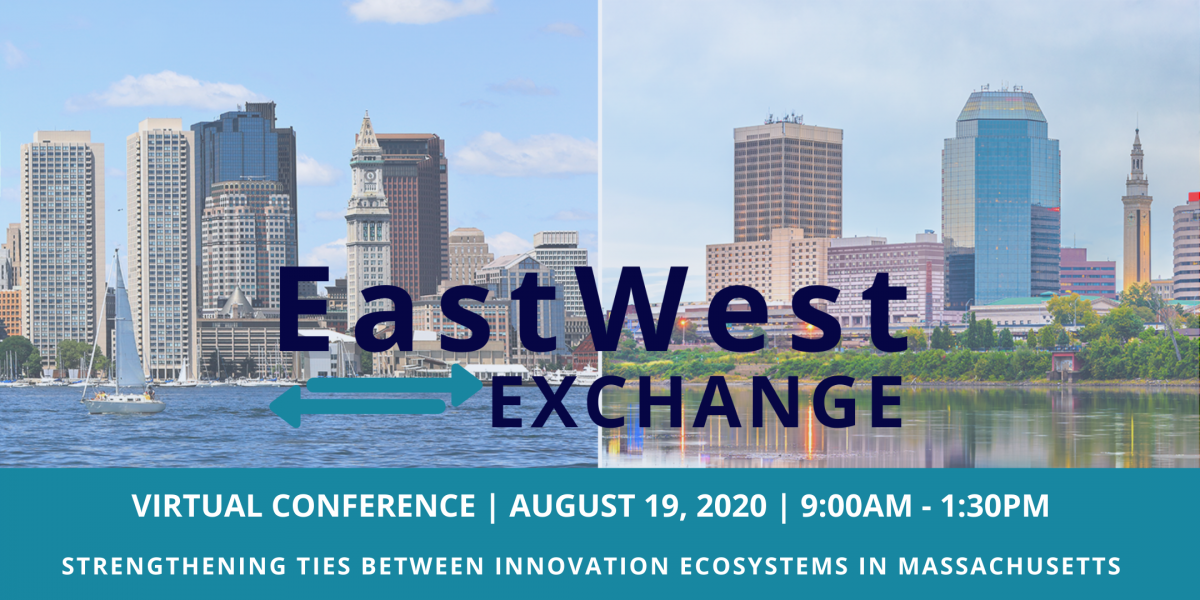 The inaugural exchange that took place on August 19, 2020 brought together executives from leading tech firms, manufacturers, universities, and state government to identify ways to connect Massachusetts firms and increase commercial engagement between in-state partners.
Headline Speakers included: Congressman Richard Neal, iRobot's Colin Angle,IDG's Mohamad Ali, Wayfair's Niraj Shah, Holyoke Community College's Dr.  Christina Royal, Harvard Business School's Willy Shih, and many more.
EastWest Exchange Sector Series Aerospace & Defense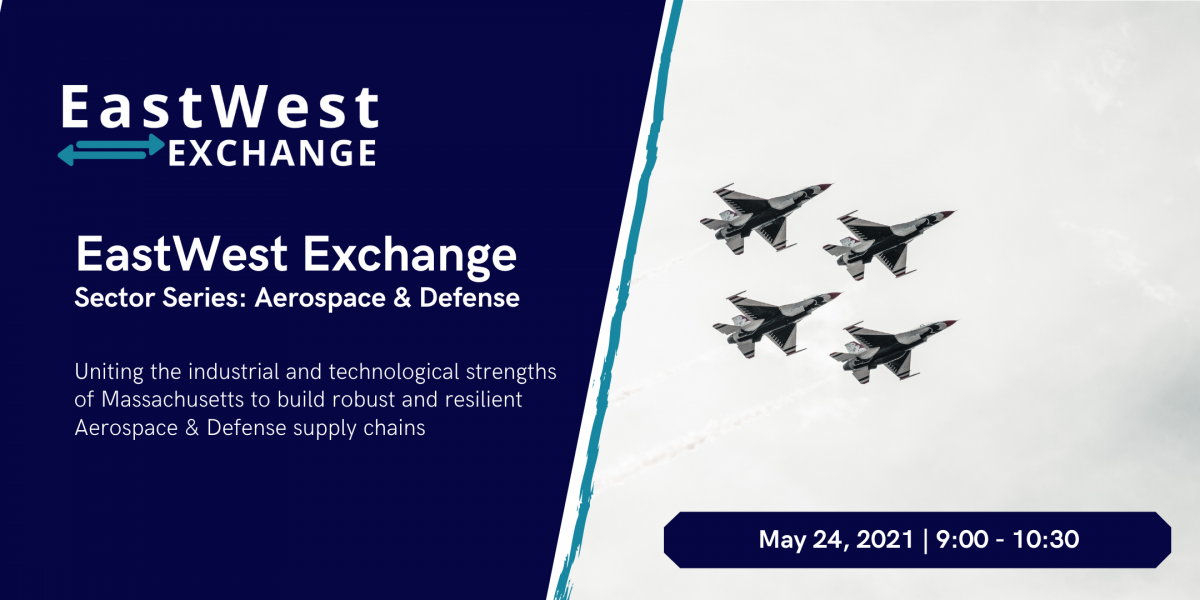 The second installment of the EastWest Exchange took place on May 24, 2021and brought together executives from Raytheon and General Dynamics, small and mid sized manufacturers, innovation leaders, and government officials to highlight opportunities for strengthening local defense supply chains.
Headline Speakers included: Congressman Richard Neal, iRobot's Colin Angle, Raytheon's Sarfraz Nawaz, General Dynamics' Carlo Zaffanella and Katie Ducharme, and Christine Nolan from MassTech's Center for Advanced Manufacturing.