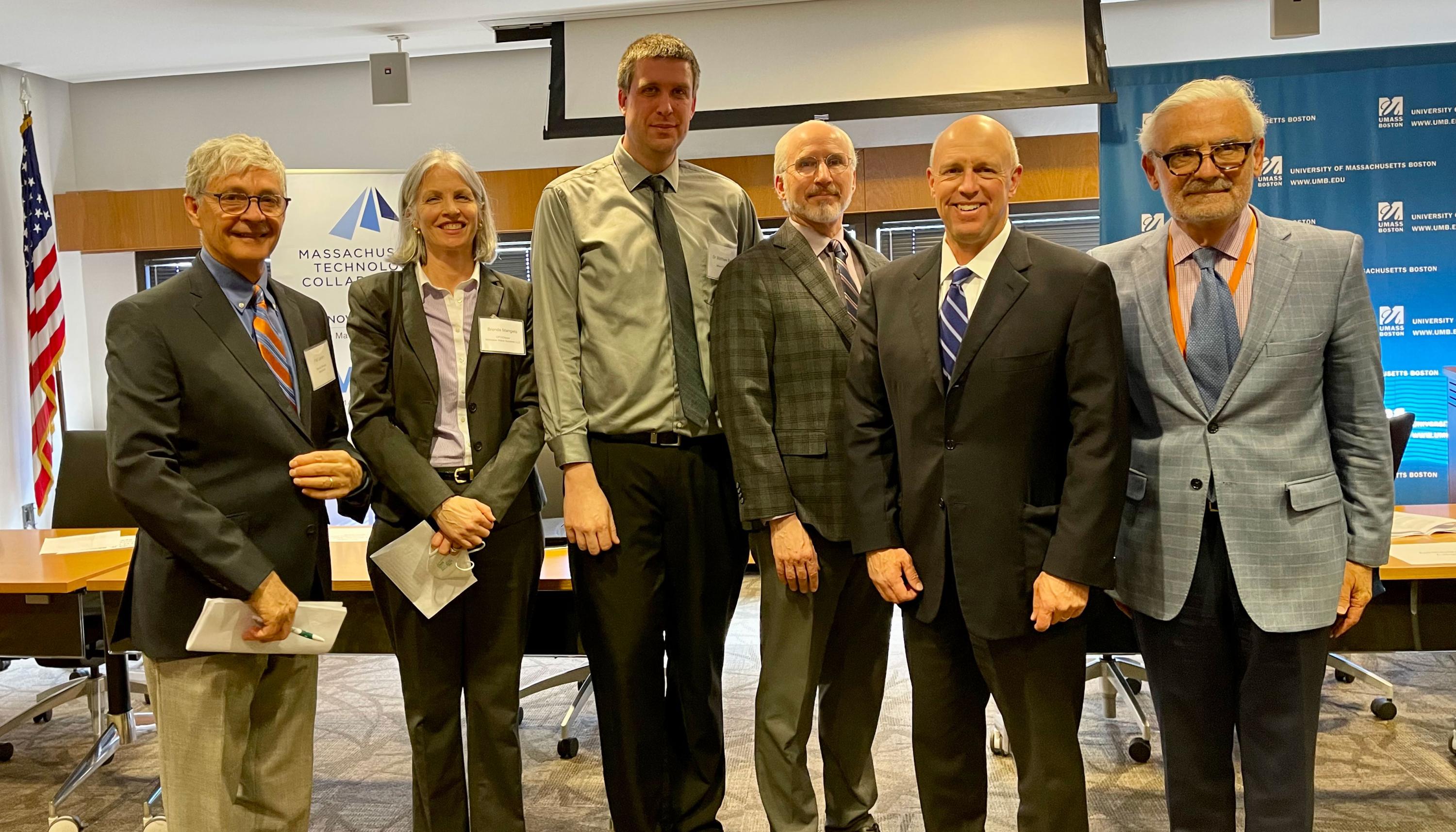 Date Awarded: April 2022
Award Amount: $999,000
Focus Region: Eastern & Western Massachusetts
Project Partners: Millimeter Wave Systems, LLC, Quantum Microwave,Inc., JanisULT/Lake Shore Cryotronics, Inc
Overview:
The project will create a collaborative network among the research centers at two leading universities, the University of Massachusetts-Boston and Western New England University (WNEU), and three Mass.-based small businesses: Millimeter Wave Systems, LLC in Amherst, Quantum Microwave in Cohasset, and JanisULT in Woburn (a division of Lake Shore Cryotronics, Inc.). This network will boost the commercialization of computing hardware and support workforce development for the quantum information industry.
The Commonwealth's grant will support a three-year, $1,999,774 project managed by UMass Boston in partnership with WNEU, located in Springfield.
Quantum computing is a fast-growing field, with Massachusetts poised to take a leadership role. The Commonwealth's investment in these low-temperature R&D facilities will create new opportunities for Massachusetts companies to validate and test their products. The increased access to R&D will help shorten the product development cycle and support increased pricing for Massachusetts-based quantum supply chain companies that sell to large computing services companies.
The project will fund the establishment of two quantum-focused R&D facilities, providing increased opportunities for companies and students across the state:
An ultra-low temperature measurement facility located at UMass Boston, including a 20-milliKelvin dilution refrigerator for state-of-the-art quantum hardware validation and development; and
A low-temperature measurement facility located at Western New England University, with a 50-milliKelvin refrigerator to develop cryogenic radio frequency (RF) microwave support hardware for use in prototype quantum computers.
Read the Boston Globe's coverage of the new grant.
For more information contact  Dr. Matthew Bell, Matthew.Bell@umb.edu