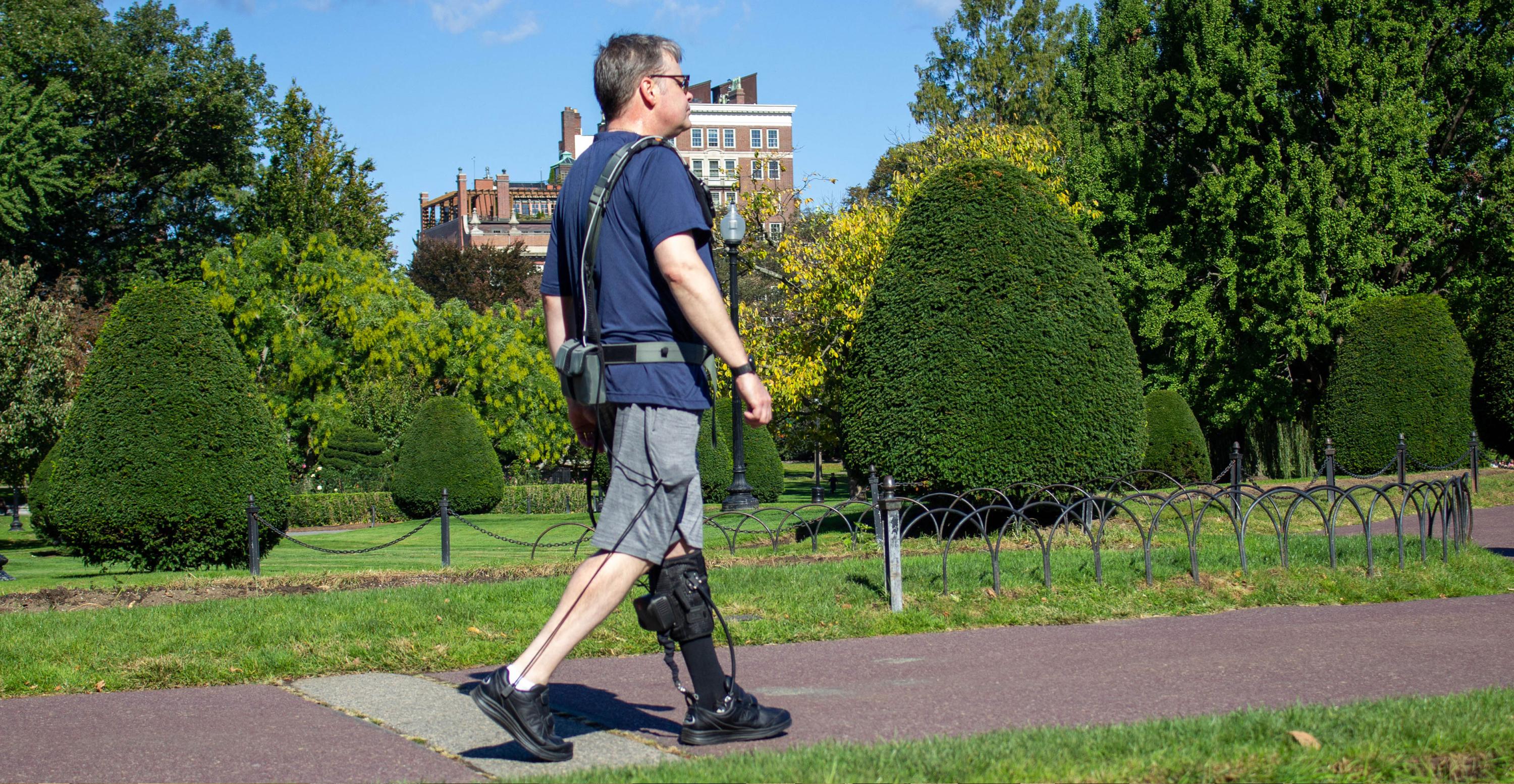 Focus Region: Greater Boston
Project Partners: ReWalk Robotics, Inc. (Marlborough), Imago Rehab (Arlington)
Overview:
Researchers aim to improve the lives of people with neuro-motor impairments and to help individuals achieve ambitious fitness goals, driving innovation in a new category of rehabilitation, diagnostic, and assistive devices that are more lightweight, affordable, and connected.
Led by Harvard John A. Paulson School of Engineering and Applied Sciences (SEAS), the project involves a collaboration with Boston University College of Health & Rehabilitation Sciences: Sargent College, as well as with industry partners that are poised to bring innovations to market.
Combined with existing resources, the Commonwealth's grant will support a $6 million effort to equip Harvard facilities with the R&D infrastructure necessary to develop and evaluate wearable product prototypes. With support from Harvard's Office of Technology Development and aligned industry partners, the initiative will help to push these prototypes into commercial products that can drive growth in the Commonwealth's world-class robotics, digital health, and apparel sectors. An emerging relationship with Bunker Hill Community College will help to grow the Massachusetts workforce in these fields with new work and training opportunities for students.
The funding will support four specific research projects initially within Harvard and BU's broader initiative to commercialize research that can protect physical abilities against injury, extend them beyond the limits of advancing age, and restore them to people who have lost them. They include:
Ankle device for home or community-based gait training after stroke;
New sensing and diagnostic approaches for high-dose/high-frequency rehab at home that can be enabled for a soft robotic glove;
Lower limb neuroprosthesis for electrical stimulation of muscles; and
Wearable sensors and algorithms for strength and movement assessment by medical and fitness professionals.
Three of these devices directly address stroke recovery, an unfortunately fast-growing market with millions in need, with the fourth transferring that knowledge to the strength and movement training market. All four products will be ready for product-market testing within 24 months, bolstering the Massachusetts robotics and medical device clusters through development in the emerging field of soft robotics and creating a direct pathway to commercialization, which will improve the lives of patients in Massachusetts and beyond.
For more information contact:
Dr. Conor Walsh, Faculty Director: Harvard Move Lab, walsh@seas.harvard.edu
Mr. David Perry, Executive Director: Harvard Move Lab, dperry@seas.harvard.edu