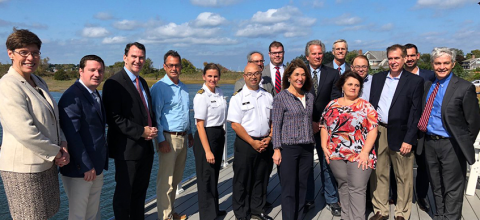 In spring 2018, the Innovation Institute at MassTech launched a public procurement on behalf of the Seaport Economic Council which sought out "collaborators from diverse sectors to work together to build proposals which incorporate the deployment of new and novel Internet of Things (IoT)-based technology or business solutions to address important opportunities within the marine economy across the Commonwealth's 78 coastal communities."
After extensive review of the proposals received, the winners of the inaugural SEC Grand Challenge were announced in October 2018, awarding over $450,000 in grants to three Massachusetts organizations.
The projects, based in Buzzards Bay, New Bedford, Gloucester and Scituate, useed IoT innovations to enable high-tech data analysis in commercial fisheries, deployed distributed sensors to help track lobster populations, and created an online data portal that allowed researchers to track tidal flows and other data points in Massachusetts waters. Learn more about each of the programs below.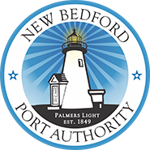 $250,000 - Lead grantee: New Bedford Port Authority; Partners: Spherical Analytics, UMass Dartmouth School for Marine Science & Technology (SMAST), and Massachusetts Green High Performance Computing Center.
A collaborative partnership called the New Bedford Ocean Cluster developed a Marine Data Bank (MBD) that utilized blockchain technologies to aggregate data across the maritime industries enabling lower risk, higher impact innovation in maritime economies (sustainable fisheries, renewable energy), oceans health, and coastal community resilience.
Accomplishments:
Developed an early version of the Marine Data Bank - a model test case for how it can be fully utilized in the future.
Data was ingested from UMass School for Marine Science &  Technology (SMAST) as well as other public and private data.
Meetings were held with fishermen and other stakeholders to discuss the project and its potential uses. 
Proves as a guide in best practices in data privacy that can be used as the infrastructure and operations of the Marine Data Bank as it develops further.
A collection of small samples of private fleet data was tested.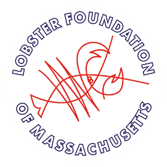 $133,156 - Lead grantee: Lobster Foundation of Massachusetts; Partner(s): Gloucester Innovation, SigFox, UMass Gloucester Marine Station, and Angle Center for Entrepreneurship at Endicott College.
The LobsterNet project developed a low-cost, IoT-enabled network of environmental sensors ("ePods") attached to lobster pots that utilize predictive analytics to enhance understanding of ocean floor environment, lobster behaviors and impacts of climate change.
Accomplishments:
40-50 ePods were deployed continuously with 5 lobstermen ranging from the north of Cape Ann to the south of Martha's Vineyard and several ePods deployed in stationary locations.
Gathered pH, temperature, depth and pressure data every 10 minutes totaling more than 500,000 data points and growing.
Demonstrated ability to collect data at depth, automatically retrieved it when sensor/trap is hauled and transmit to cloud (AWS) for storage and analysis.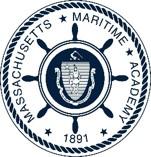 $69,600 - Lead grantee: Massachusetts Maritime Academy (MMA).
MMA developed a marine hydrokinetic (e.g. tidal flow) oceanographic data portal, hosted live and available online providing real time oceanographic data encouraging STEM education at all school levels and enhancing observational ability and increased data availability. 

Accomplishments:
Oceanographic Data Portal provides real time Water Quality, Cape Cod Canal tidal currents, tidal heights, navigation information, and a live underwater video one meter off the bottom of the ocean.
Created uplinked data streams as teachable tools for K-12 and college programs across the region, giving educators the ability to teaching tides and water quality while viewing the real time data and watching the fish.