The Innovation Institute's Pathways to Scale initiative supports and grows mentor networks that connect scaleup founders with seasoned entrepreneurs who have experience growing innovative companies to scale.
In July 2021, the Innovation Institute awarded over $750,000 to five organizations with programs designed to meet the needs of post-early-stage accelerator startups with high-growth potential.  These programs support scaling founders through educational workshops that address barriers to growth, 1:1 mentor matching, access to resources, and peer networks.
Grantees at a Glance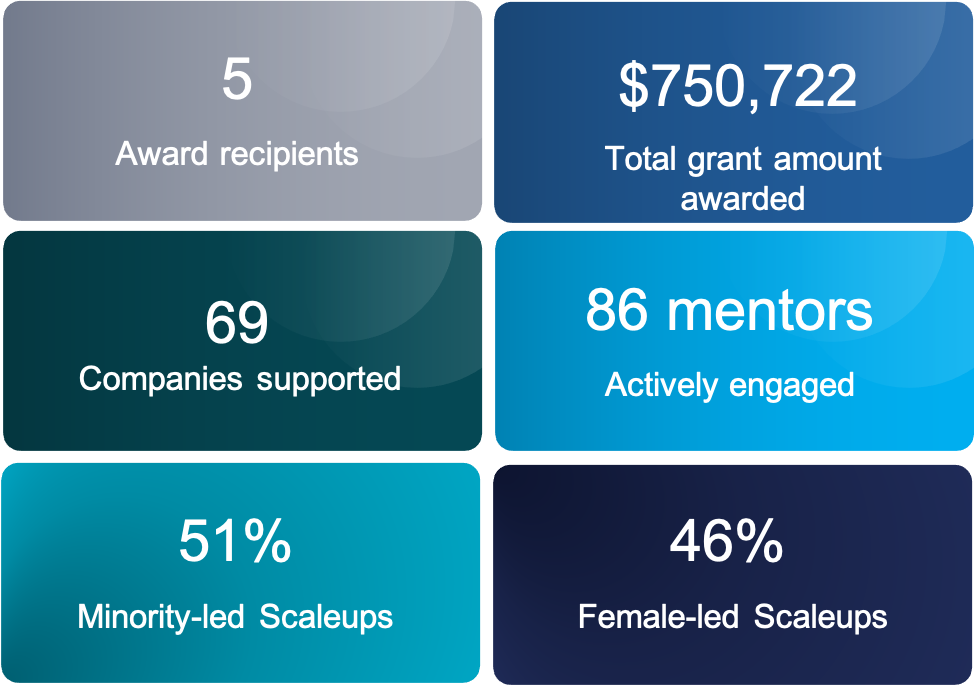 ---

Commercialization Academy
Mentorship program tailored to support companies with dual-use technology solutions for DoD and commercial applications.
 

---

Mentoring for Scale
Executive leadership and mentorship program for scaling MassChallenge alumni companies.

---

TiE ScaleUp
Sector-agnostic seed – series A accelerator that helps scaling companies overcome typical barriers to growth.

---

Western MA Founders' Network
Peer-to-peer network, mentor training network, and curate mentor match program for scaling companies in the four counties of Western MA.

---

Fellowship for Female Founders
Mentorship program for high-growth female founders looking to raise their first round of capital.

 
About the Grantees
---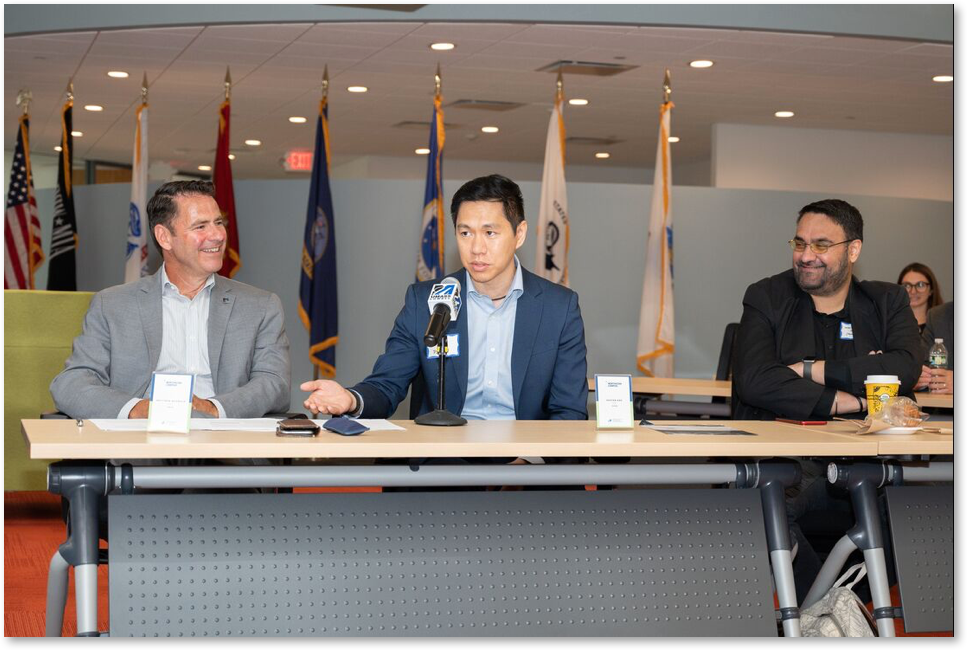 UMass Lowell Research Institute (UMLRI) created the Commercialization Academy to provide tailored mentorship to companies offering dual-use technology solutions for DoD and commercial applications.
Our grant has enabled UMLRI to create the Commercialization Academy.
UMLRI designed a phased curriculum and brought in industry leaders to teach scaling dual-use technology companies how to engage with the DoD and commercial markets.  Topics included; executive management, intellectual property, selling to DoD, commercial sales, navigating cybersecurity requirements, and cost accounting.

---
The Mentoring for Scale program centers around highly customized executive leadership mentoring sessions between MassChallenge alumni companies with high-growth potential and experienced entrepreneurs.

Our grant enabled MassChallenge to run its first post-accelerator mentorship support program for alumni companies.
The MassTech grant enabled MassChallenge to test 2 different mentorship models for later stage companies; 1 semi-structured approach where founders and mentors were matched based upon an algorithm and another less structured approach in which founders and mentors went through a "speed dating" activity and self-selected mentor relationships.  8 companies participated in the first cohort and 9 companies participated in the second cohort. Lessons learned included:
Founders reported a better, more beneficial experience in finding guidance for their specific needs through the speed dating method.
Several founders connected with multiple mentors through the speed dating method and met with them multiple times over the program period.

MIT & MassChallenge Research


MassChallenge partnered with MIT to research the key characteristics of effective mentor relationships.
The two mentorship approaches provided an opportunity for the researchers to compare the outcomes of both cohorts.  Key findings included:
Early-stage startups desire mentors with more general, foundational knowledge to serve as "sounding boards" to help define future plans in the search for product-market fit.  Scale-up founders already have defined plans and desire tactical advice to fine tune and execute on those plans.  They are looking for help with specific processes (sales, marketing, hiring) rather than foundational knowledge.
The more specialized needs of scale-up founders makes the search to identify mentors more laborious
A mentor pool as a resource versus a single mentor coach is more advantageous to scaling founders
Scale-up founders are more likely to do their own due diligence on potential mentors and cite mentor quality and experience as important factors for consideration.
---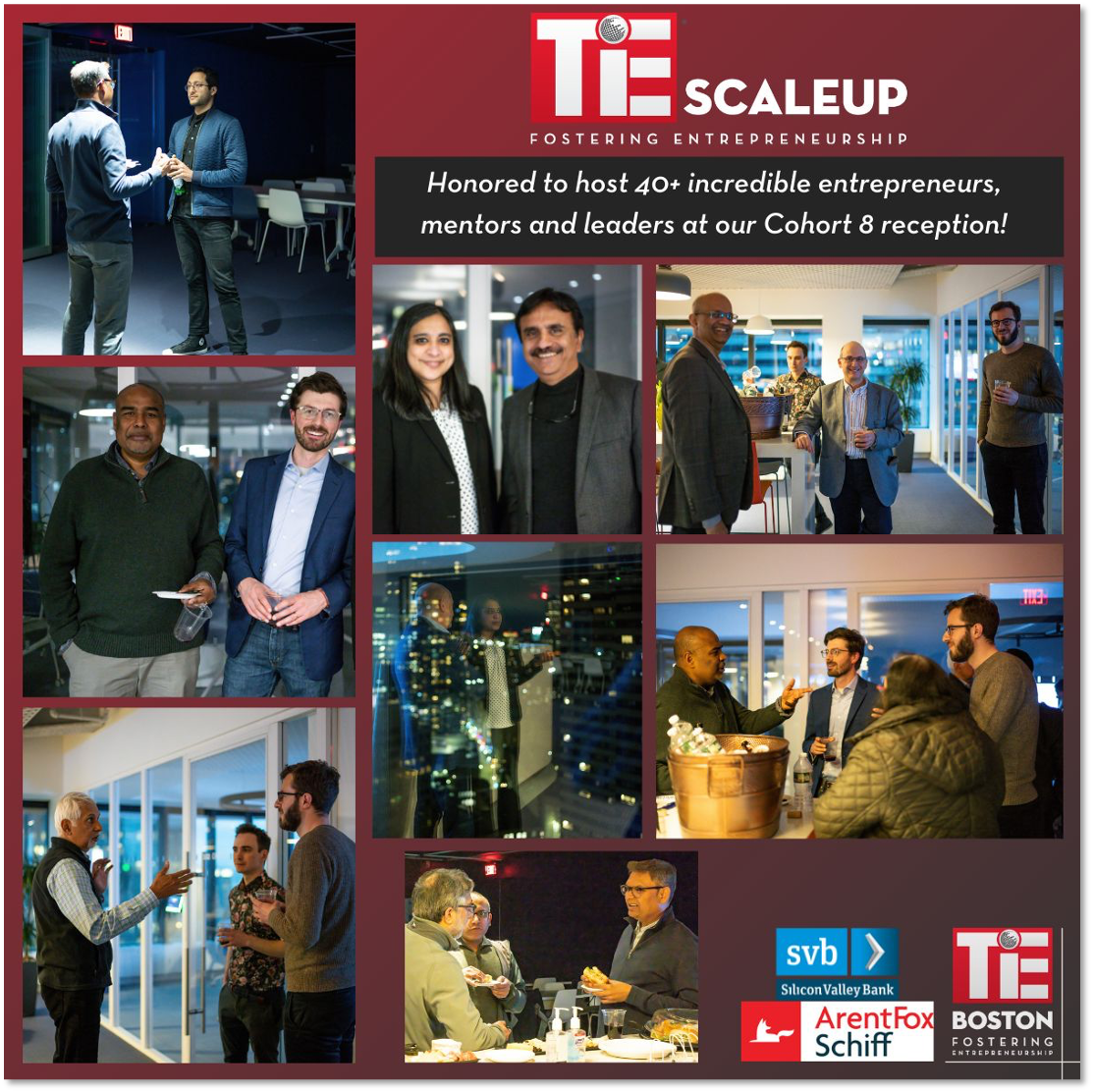 Our grant enabled has enabled TiE Boston to:
Hire a full-time program manager to run the ScaleUp Program
Revitalize their marketing strategy and build alliances with key partners
Update the curriculum for Cohort 8 to include 5 new faculty and 3 new workshops
Provide professional pitch recordings and physical marketing assets for each company
Revamped "demo day" with an investor showcase attended by 50 early-stage VC and angel investors featuring interactions between founders and investors and live product demos rather than a full slate of pitches.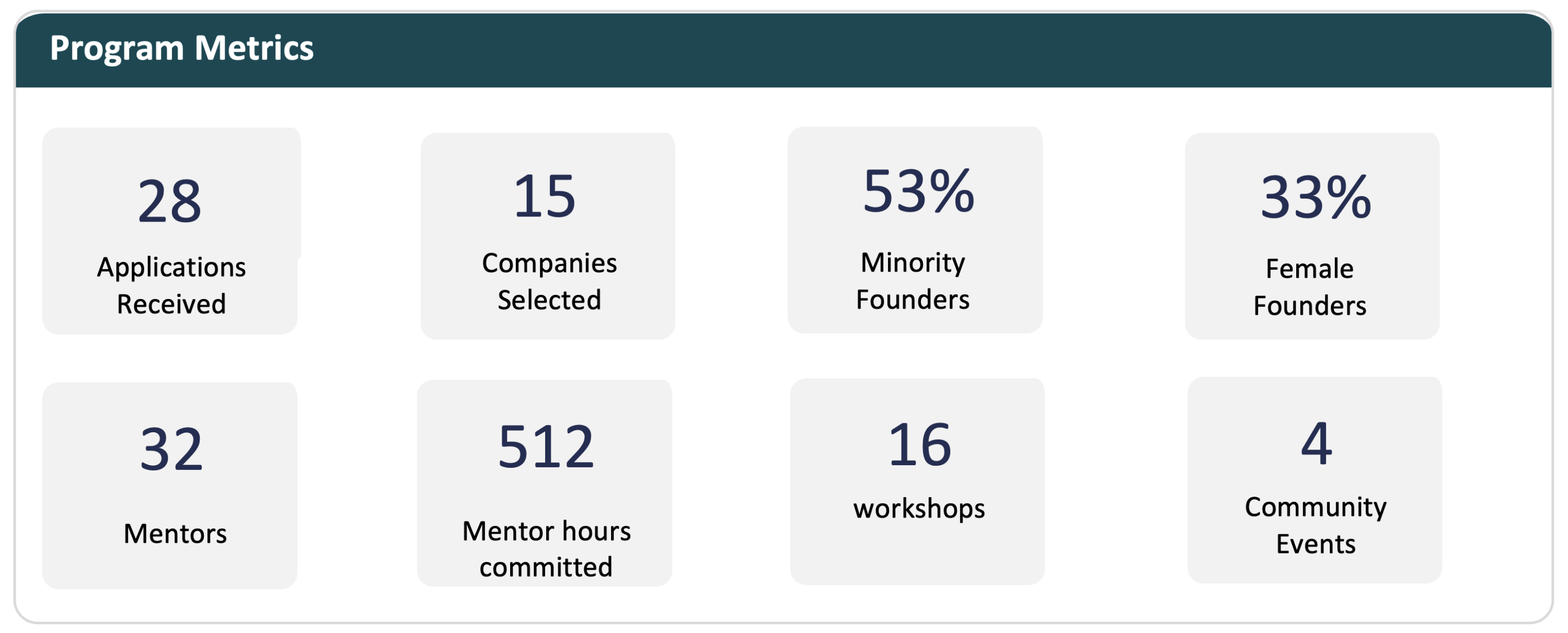 "The MassTech grant helped us garner more visibility as we were then nominated by Startup Boston for their "Best Accelerator" award.  All virtual events have emphasized the value and importance of the grant.  Our recruited startups are excited to be part of a program that has state-level endorsement.  The MassTech grant has also helped us secure additional funding from our sponsors as the grant endorses the value of ScaleUp."
- Dean Walsh, Program Manager, TiE ScaleUp
The Western Massachusetts Founders Network (WMFN) supports high-growth and scalable start-ups in Western MA with a curated peer-to-peer and experienced mentor network.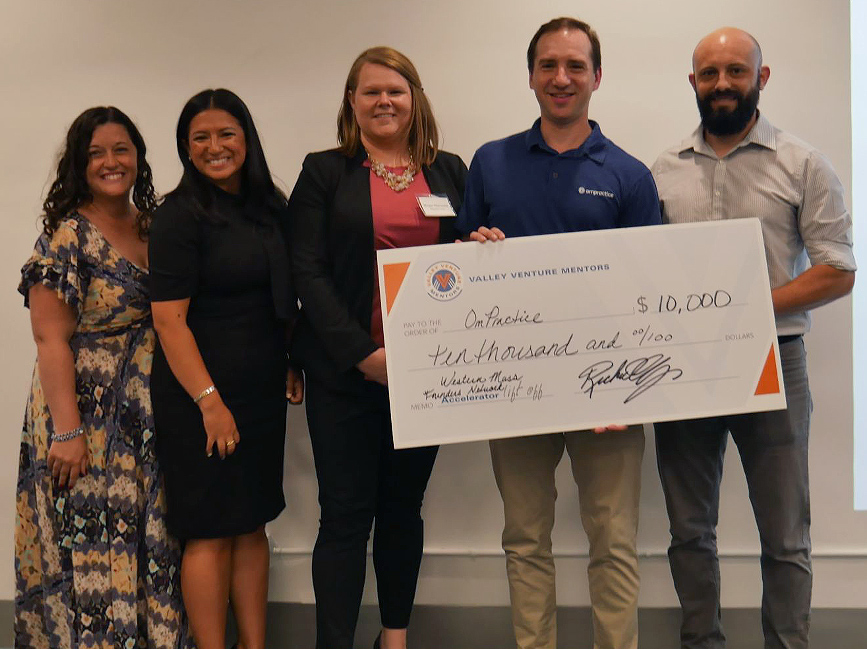 Our grant has enabled the collaborative creation of the Western MA Founders network by the Western MA EDC, Valley Venture Mentors, Forge, & the Berkshire Innovation Center.
The core features of the Western MA Founders Network were peer-to-peer roundtables, social events, and 1:1 mentor matching with seasoned entrepreneurs.  The highly curated mentorship model was success.  One company was able to successfully navigate an exit by selling her company during the program, several company secured major corporate and government contracts, and several companies reported significant revenue growth from new relationships with key vendors.  Participants attributed much of this success to the guidance provided and connections made by their mentors.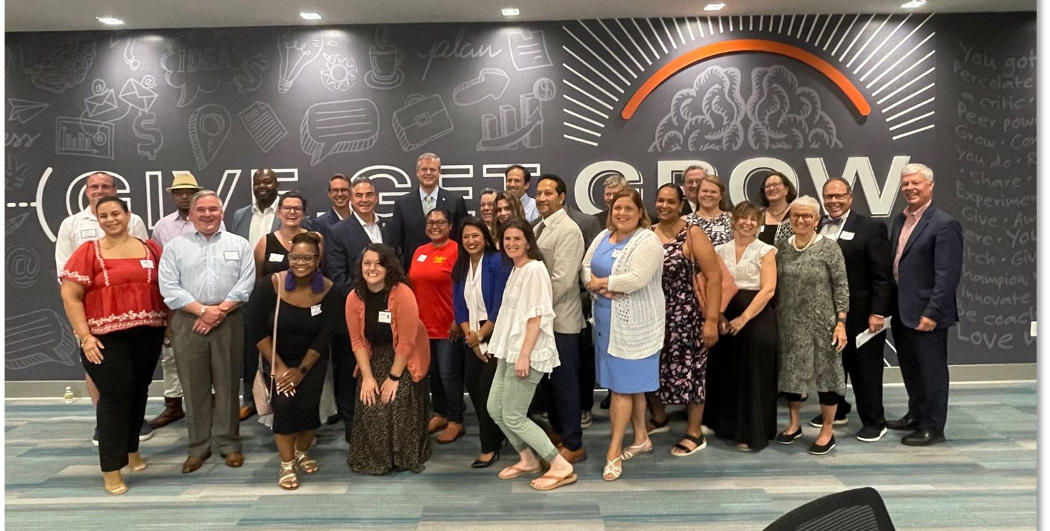 ---

The Fellowship for Female Founders addresses the lack of funding awarded to female entrepreneurs by providing:
6 months of educational workshops
9 months of mentorship from seasoned founders
1 year of access to TCN's investor and mentor network
Our grant enabled TCN to add 1:1 mentorship component to the Fellowship Program.
Fellows were matched with 2-4 mentors for the first half of the program with an option for a "mentor swap" halfway through to connect with more mentors/different areas of expertise.  Our grant provided funding for TCN to assign dedicated staff support to mentor matching and management.  This resulted in a 26% increase in TCN's mentor pool.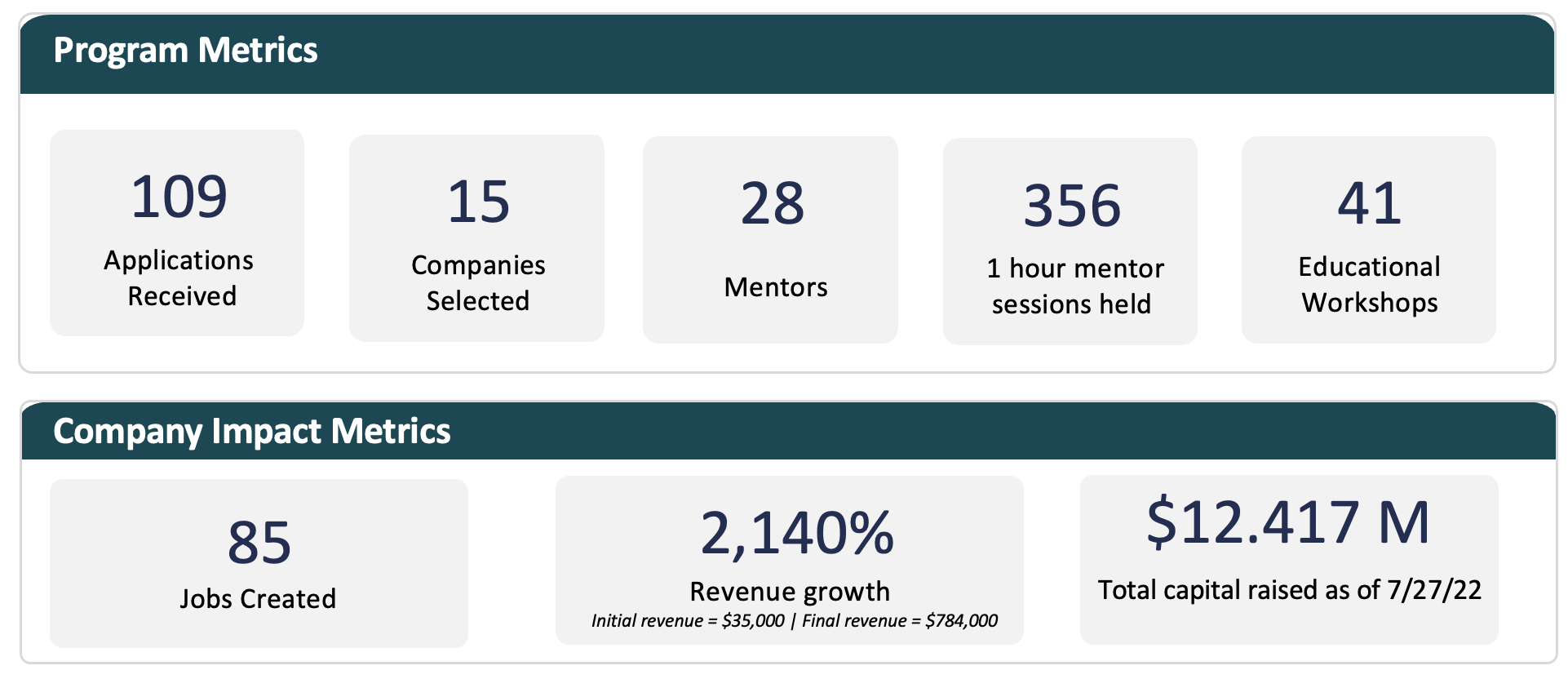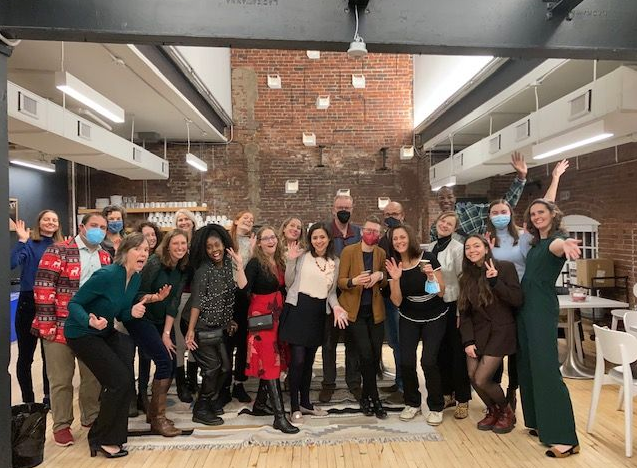 "This progress is directly linked to the mentorship program you have enabled us to put in place and expand upon. We salute MASSTECH for being able to provide funding that directly benefits women and helps address the funding imbalance faced by these founders.  We are so happy to see more women raising and building strong businesses that are expanding... and employing!"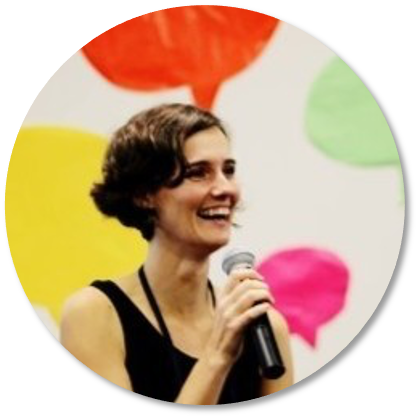 Marie Meslin, President